School Info
Address
901 Airport Way
Fairbanks, AK 99701
School Hours
Students: 7:45 am - 2:15 pm
Office: 7:00 am - 3:30 pm
Robert Meade
Senior High Principal
robert.meade@k12northstar.org
456-7794
Announcements & Upcoming Events
AMP-10th Grade
Date:
Tue, Apr 7, 2015 – Thu, Apr 9, 2015
Testing Tips
Cake helps teach students about oil drilling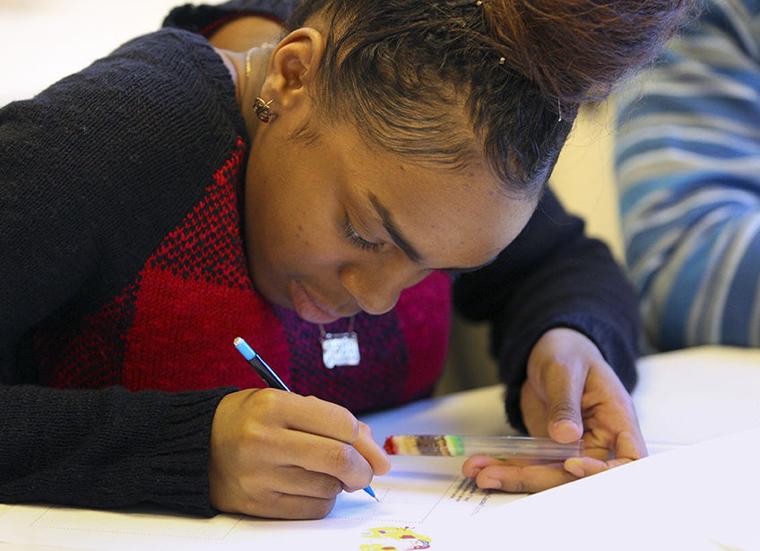 FAIRBANKS — Some Lathrop High School students discovered that drilling for oil isn't always a piece of cake, but it can be rewarding when you do it well.
Two Lathrop classes took an hour out of their schedules Thursday to participate in a special lesson with an educator from Alaska Resource Education, a nonprofit group that receives much of its revenue from oil and gas companies as well as the state of Alaska.
We have used your information to see if you have a subscription with us, but did not find one.
Please click the button below to verify an existing account or to purchase a new subscription.
Read full article
AMP-Science-10th grade only
Regional Solo & Ensemble -Band
State Assessment Testing Schedule
ALASKA MEASURES OF PROGRESS (AMP)
STATE ASSESSMENT TESTING
In contrast to previous years, ALL STUDENTS WILL ATTEND SCHOOL ON TESTING DAYS.
Only 9th and 10th grade students will be testing. There will be no changes to the bell schedule and Juniors and Seniors will have regular instructional class time.
Please follow the link below for more information. Testing dates are as follows.
9TH GRADE TESTING
March 31st
April 1st
April 2nd-Make Up Day
10th GRADE TESTING
April 3rd-science 10th grade only
April 7th & 8th
April 9th-Make Up Day
MAKE UP DAYS -are April 14, 15 and 16
Updated District Weapons Policy
This update went into effect Monday, March 23, 2015
Revised 2014-15 Calendar
Tuesday, March 24, 2015
The 2014-15 calendar was revised in response to an inclement weather closure.
The last day of school for students has been adjusted to Thursday, May 21.
School calendars are available for subscription in any preferred calendar program.
To subscribe to school calendars:
• Visit the Calendar page on your school website
• Click boxes to customize calendar feed
• Click iCal to generate customized calendar feed URL

AMP -9th Grade
Date:
Tue, Mar 31, 2015 – Thu, Apr 2, 2015
Alaska Measures of Progress (AMP)
Alaska Measures of Progress (AMP) is the new state assessment for students in grades 3-10. AMP replaces the Standards Based Assessment (SBA), which was administered for the final time in April 2014.
AMP is computer-based and will be administered for the first time beginning this week. Learn more about the new assessment and technology practice tests at the Alaska Assessments website.
Students in grades 4, 8, and 10 will take the Alaska Science Standards Based Assessment on April 3, which remains a paper and pencil test.
Lathrop High School performing the musical 'Mary Poppins'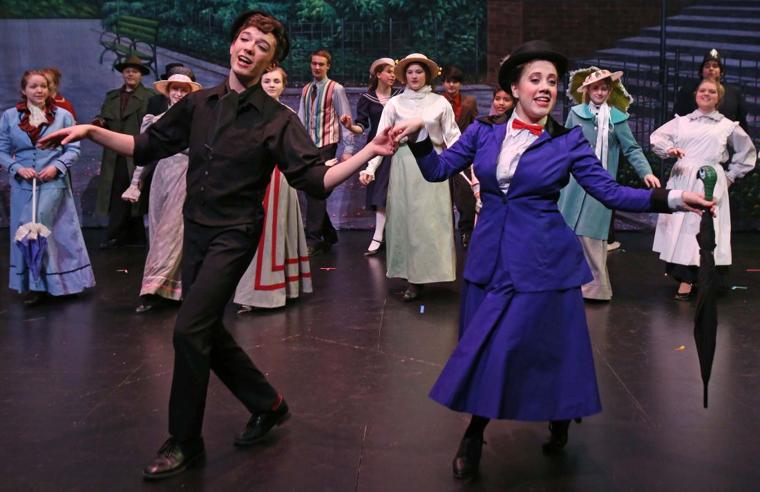 FAIRBANKS — The magic of Mary Poppins is flying onto the Lathrop High School stage.
The production, opening today at 7 p.m., is the collaborative effort of the school's drama and music departments. Based on the stories of P.L. Travers and the Walt Disney film, the musical tells the story of the Banks family and their interactions with the peculiar flying nanny. And yes, she's flying too, even in Hering Auditorium.
"The flying is so cool," said Tristan Hovest, the school's orchestral director who's helping stage the show with drama director Rhonda Harvey. "The company we hired is called Flying by Foy, and they are the company that flies everyone on Broadway. The fly director, Harry Christensen, is fantastic at working with the kids on coaching and facilitating the process of flying. We are flying three of the characters through the duration of the show and as a frequent theater goer, it is the most impressive thing I have seen in a long time."
The musical features much of the songs you know — "Supercalifragilisticexpialidocious" and "A Spoonful of Sugar" make their appearance — as well as new songs written for the production when it was on Broadway. The story line closely follows the movie but incorporates more of stories on which the character of Poppins is based.
Read full article
Intensive SAT Practice Class Boot Camp 2015
The classes will be held at Lathrop in Room 206 on the following dates....

February 27, 28,
March 6, 7, 27, 28, 31
April 2

This class is open to all interested high school students in the district. Sign up in the Counseling Office.
Instructors: Susan Stitham, former Lathrop English teacher (907) 347-1218 Marion Stone, current Lathrop math teacher 456-7794 (17206)
The fee is $150.00 and payment is due at the first session. (half the proceeds will be donated to Scholarship funds) Fee entitles student to attend all sessions. Please make checks out to Susan Stitham.

We will be using Cracking the SAT 2015 by Princeton Review. Books are available through local bookstores and on-line. Price is approximately $22.00 and includes a CD rom with practice tests. (less without the cd.)

Order Your Yearbook Today!
Go to www.yearbookforever.com to order a yearbook.
ATTENTION PARENTS OF SENIORS!!-The Lathrop yearbook is now selling senior ad space for you to brag about your student with photos and messages of congratulations.
The yearbook staff will design it for you or you can build the ad yourself at the above yearbook link.
You may also pay for the ad online and have the yearbook staff design it for you.
For more information and to reserve a page please email brian.schneider@k12northstar.org
Senior Ad Prices:
1/4 page $100
1/2 page $185
Full Page Yearbook order forms can also be picked up at the main office or downloaded from the Lathrop's website.
You may also download an order form and turn it in to the main office.
Bus Stop Map & Schedule
Enrollment Information
Parent/Guardian Email in PowerSchool Premier
Hello Parents/Guardians,
If you have not logged into PowerSchool Premier and updated your guardian email account, you will not receive emails from teachers or the Lathrop Malemute Daily Bulletin. Please be sure to update your account as soon as possible in order to receive information from Lathrop High School. School staff cannot update this information for you--you have to personally login and make the updates yourself. If you have questions, contact Jodie Ellingson in Counseling at 456-7794 x17503.
Policy Regarding Students in the Building After School
The only students allowed in the building after 2:45 p.m. each day will be those students participating in school activities or with an adult supervisor.
Safety Assistants will require all students not participating in school activities to wait at the main school door entrance, but by 2:45 they should no longer be in the building.
For students who are enrolled in an after school activity, their ride should be here within 15 minutes of the end of that activity.

If you have any questions or concerns, please contact Principal Robert Meade at 456-7794 or robert.meade@k12northstar.org.