School Info
Address
901 Airport Way
Fairbanks, AK 99701
School Hours
Students: 7:45 am - 2:15 pm
Office: 7:00 am - 3:30 pm
Robert Meade
Senior High Principal
robert.meade@k12northstar.org
456-7794
Announcements & Upcoming Events
Changing of the Guard Assembly
Draft Calendars: 2016-17 & 2017-18
Wednesday, April 22
The draft calendars for the 2016-17 and 2017-18 school years are available for review and comment. To provide feedback to the administration, use the Calendar Feedback Form.
Comments will be accpeted through May 8, 2015.
New Teacher Evaluation Process
Parents and community members can learn more about the new teacher evaluation process and provide feedback to the district administration at the link below.
Cake helps teach students about oil drilling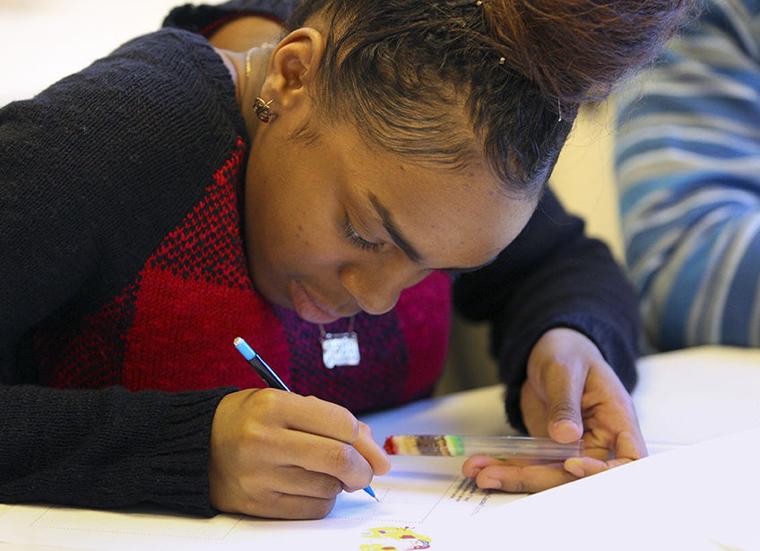 FAIRBANKS — Some Lathrop High School students discovered that drilling for oil isn't always a piece of cake, but it can be rewarding when you do it well.
Two Lathrop classes took an hour out of their schedules Thursday to participate in a special lesson with an educator from Alaska Resource Education, a nonprofit group that receives much of its revenue from oil and gas companies as well as the state of Alaska.
We have used your information to see if you have a subscription with us, but did not find one.
Please click the button below to verify an existing account or to purchase a new subscription.
Read full article
Updated District Weapons Policy
This update went into effect Monday, March 23, 2015
Revised 2014-15 Calendar
Tuesday, March 24, 2015
The 2014-15 calendar was revised in response to an inclement weather closure.
The last day of school for students has been adjusted to Thursday, May 21.
School calendars are available for subscription in any preferred calendar program.
To subscribe to school calendars:
• Visit the Calendar page on your school website
• Click boxes to customize calendar feed
• Click iCal to generate customized calendar feed URL

Order Your Yearbook Today!
Go to www.yearbookforever.com to order a yearbook.
ATTENTION PARENTS OF SENIORS!!-The Lathrop yearbook is now selling senior ad space for you to brag about your student with photos and messages of congratulations.
The yearbook staff will design it for you or you can build the ad yourself at the above yearbook link.
You may also pay for the ad online and have the yearbook staff design it for you.
For more information and to reserve a page please email brian.schneider@k12northstar.org
Senior Ad Prices:
1/4 page $100
1/2 page $185
Full Page Yearbook order forms can also be picked up at the main office or downloaded from the Lathrop's website.
You may also download an order form and turn it in to the main office.
Bus Stop Map & Schedule
Enrollment Information
Parent/Guardian Email in PowerSchool Premier
Hello Parents/Guardians,
If you have not logged into PowerSchool Premier and updated your guardian email account, you will not receive emails from teachers or the Lathrop Malemute Daily Bulletin. Please be sure to update your account as soon as possible in order to receive information from Lathrop High School. School staff cannot update this information for you--you have to personally login and make the updates yourself. If you have questions, contact Jodie Ellingson in Counseling at 456-7794 x17503.
Policy Regarding Students in the Building After School
The only students allowed in the building after 2:45 p.m. each day will be those students participating in school activities or with an adult supervisor.
Safety Assistants will require all students not participating in school activities to wait at the main school door entrance, but by 2:45 they should no longer be in the building.
For students who are enrolled in an after school activity, their ride should be here within 15 minutes of the end of that activity.

If you have any questions or concerns, please contact Principal Robert Meade at 456-7794 or robert.meade@k12northstar.org.